How does my organization get funding from the Candle Lighters?
The Ghost House funds by a proposal process, that includes a package which must be submitted to the Proposal Committee. This Proposal is reviewed to make sure it meets the Candle Lighter guidelines and if it does, it is passed on to be voted on by the General Membership.
We fund the Proposals in the order they are voted on, with monies made in that year's Ghost House. If you would like to submit a proposal to be funded for your non-profit organization, please contact us for further information, or complete and submit the proposal packet below.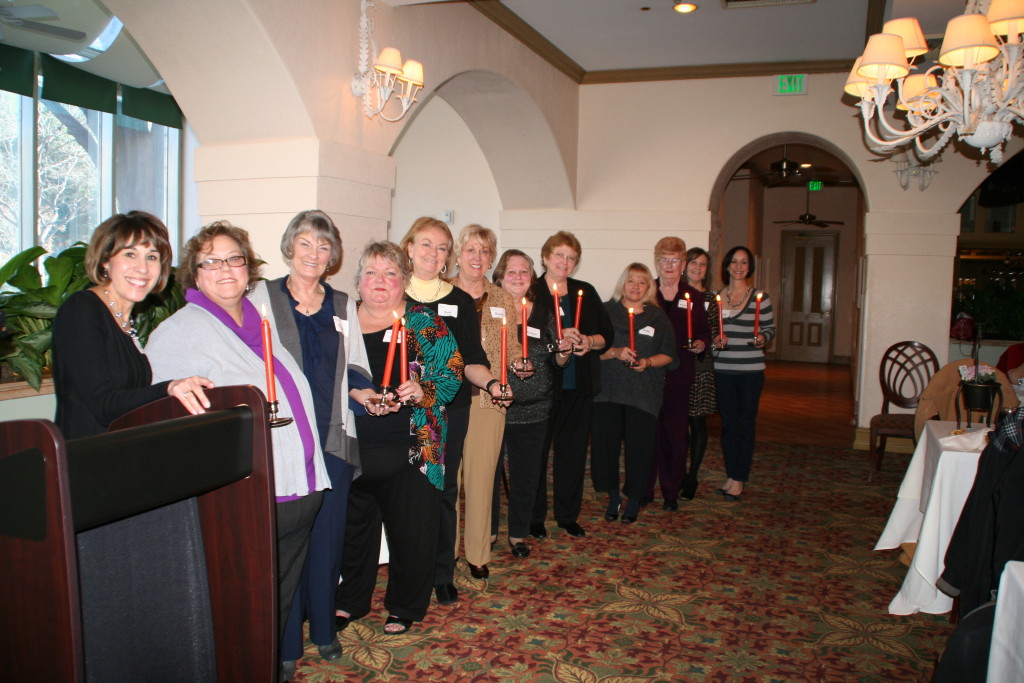 Here are just some of the organizations that we have funded in the past…
Abode Services (formerly Tri-City Homeless Coalition)
Adobe Restoration Fund
Adolescent Unit – Washington Hospital
All Seasons Riding Academy
Ardenwood Regional Preserve
Audio Visual Equipment – Fremont Main/Centerville Library
Bay Area Women Against Rape
Bicentennial Grove of Trees
Boldly Me
Bookleggers
Boy Scout Troop #269
Cabrillo PTA
California Children's Services
Child Abuse Prevention Agency (CAPA)
Children's Division – Tri-Cities Libraries
City of Fremont
City of Fremont Paratransit
City of Fremont – Parks and Recreation
City of Fremont- Police Department
City of Fremont Senior Center
City of Newark
Committee for the Restoration of Mission San Jose
Community Drug Council
Coordinated Association of United Seniors (CAUS)
C.U.R.A. Inc.
Deaf Informed Communications (DICO)
Drivers for Survivors
East Bay Crisis Pregnancy Center
Explorer Scouts
Fred Weibel Elementary School Library
Fremont Adult Continuing Education
Fremont Art Association
Fremont Boys Club
Fremont Chamber of Commerce
Fremont Family Resource Center – FRC
Fremont Fire Department Disaster Preparedness
Fremont Radio Amateur Civil Emergency Service
Fremont Senior Center
Fremont Stage 1
Fremont Symphony Orchestra
Fremont Theatrical Association
Friends of Heirloom Flowers Garden Club
FUSD Advisory Safety Committee
Glankler School
Hall Ranch Park, Union City
HERS Breast Cancer Foundation
Irvington Creative Living Center
JFK Titans Booster Club
Kennedy Swim Club
Kidango
League of Volunteers (LOV)
Local Ecology and Agriculture Fremont (LEAF)
Math Science Nucleus
Maurice Marks Center for California History Fremont Library
Meals on Wheels
Museum of Local History Guild
Music at the Mission
Music For Minors II
Niles Depot Historical Foundation
Niles Essanay Silent Film Museum
Open Air Pavilion in Central Park
Ohlone Center for Hearing Impaired
Ohlone College
Ohlone College Foundation
Ohlone College Health Science Division
Ohlone College Museum
Ohlone Scholarship Fund
Parental Stress Center
Patterson House Advisory Board
Planetarium Restoration – Hopkins Jr. High
The Railroad Museum at Ardenwood
Ronald Mc Donald House
Rubicon Centers
Safe Alternatives to Violent Environments (SAVE)
Salvation Army Tri-Cities Corp.
Science Center & Nature Trail
Serra Center
Soroptimist International of the Tri-Cities/Fremont
Special Olympics – Roadrunners
Stage 1 Repertory Theatre
Starstruck Theatre
Steller Academy for Dyslexics
Support Services Division
Therapeutic Play Area
Tri-City Band Corp
Tri-Cities Children's Center, Inc.
Tri-Cities Multiple Sclerosis
Tri-City Free Breakfast Program
Tri-City Tag Your Child Program
Tri-City Volunteers
Young Life
Vesper Sr. Day Care
Viola Blythe Center
Visually Impaired Program – Fremont Unified School District
Washington High School
Washington Township Museum of Local History
YMCA Building Fund
YMCA Girls' Center